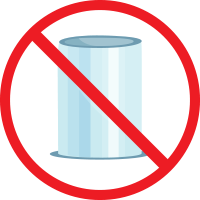 What To Do if Broken Glass Gets in Your Disposal
It happens. The glass slips from your fingers and shatters in your sink.
More than likely, some glass landed in your disposal, and it's important to remove the glass before using your garbage disposal again.
Careful attention is needed to avoid risking damage to your appliance or injuring yourself!